VIP Executive Santa Iria Hotel Rooms
Take a break at our Hotel Lisbon
We have a total of 124 rooms at the VIP Executive Santa Iria, each designed to provide our customers with the requiring comfort for the duration of their stay. Each room is bathed in natural light for tranquillity, with luggage service and room service to help you settle in. Each room is provided with reliable free Wi-Fi and tourist information to make your stay with us that little bit easier. Relax in one of our exceptionally comfortable single, twin, or double rooms, designed to contrast with the rush of the city of Lisbon right outside your window. All our beds are comfortable and inviting after a long day in the city.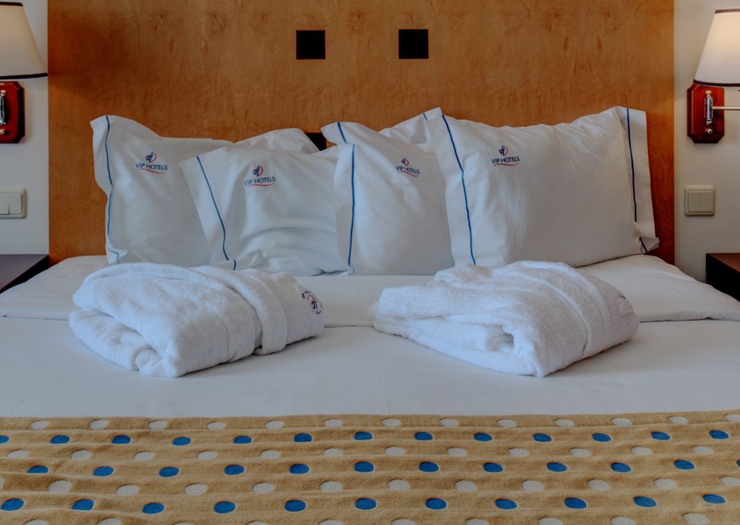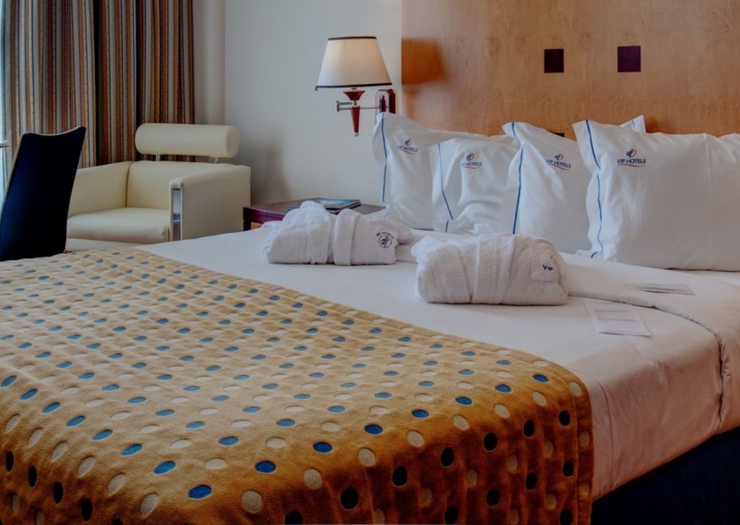 Standard Single room
Our standard single rooms provide the serenity of solo travel. There is a choice of two individual beds or one double.
See more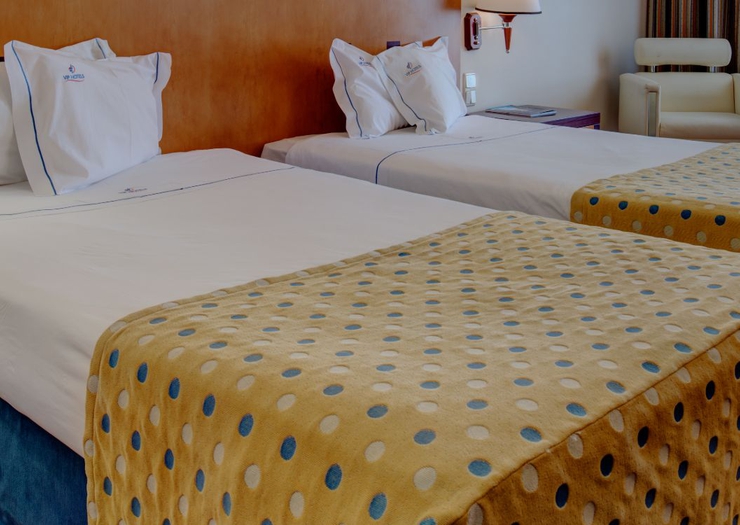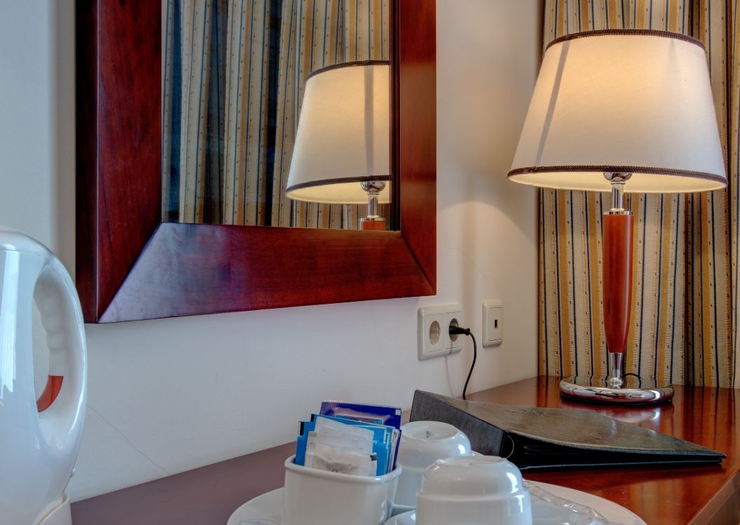 Standard room
Our choices of the standard room are two individual beds or a double bed. The rooms were designed to create a relaxed environment, providing comfortable and convenient beds, air conditioning, a TV and a safe.
See more